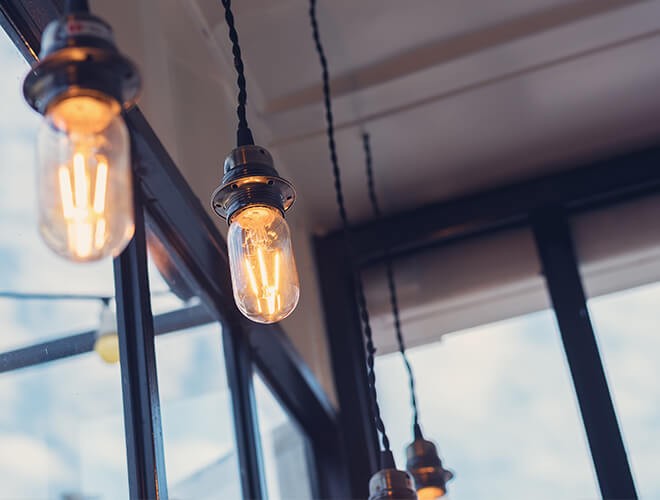 Filaments. Beautiful look at led lighting.
May classic look go hand in hand with modern LED technology? Sure! Filament are the best example. Here are six reasons to use these decorative LED lamps.
First - stylish design.
Filaments are very decorative bulbs. Their amber or transparent shades are themselves a decoration of the interior – simply select interesting holders with a colourful or thicker cord cable. The beauty of filaments will also be emphasised by the transparent, metal or wooden shades or loft-style holders.
Second – modern production technology.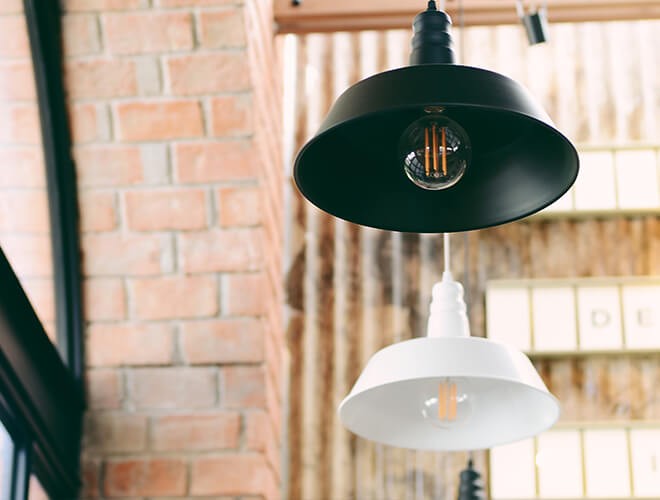 Is it possible that a modern LED lamp looks like a conventional tungsten bulb? Yes, thanks to the special design that allows shaping modern LEDs on the pattern of bulb filaments. Thus, filaments are deceptively similar to a traditional bulb. There are also such filaments whose luminophores are formed into irregular, e.g. spiral, shapes. This effect is obtained by the combination of phosphorus and silicone in the production process of filaments.
Third – energy saving.
Does classic look mean that the advantages of LED technology are given up? Conversely – COB LEDs used for the production of filaments offer high performance (up to 110Lm/W) and energy efficiency (A+/A++), while consuming several times less energy compared to traditional bulbs.
Fourth – wide light angle.
Up to 360 degrees – so wide angle of light allows even illumination of any room, especially when filaments are installed in a holder providing space for more light sources.
Fifth - warm light colour.
Warm soft light with relaxing colour temperature is the hallmark of filaments. It is the colour temperature which makes rooms illuminated with lamps of this type create favourable conditions for calmness and relaxation. Filaments do not contain UV and IR radiation so the light emitted by them is completely safe for eyes. At the same time, COB LEDs provide the effect of pleasant light with very high colour rendering index.
Sixth – ideal for creating the mood.
Filaments are unmatched in creating a pleasant and romantic atmosphere of the interiors, therefore they are ideal for use at clubs, restaurants, pubs, cafés, relax zones as well as at your home. They will fit best into modern designs and industrial interiors.
We offer several models of filaments with the E27 thread and lampshades in various shapes and colours.
---