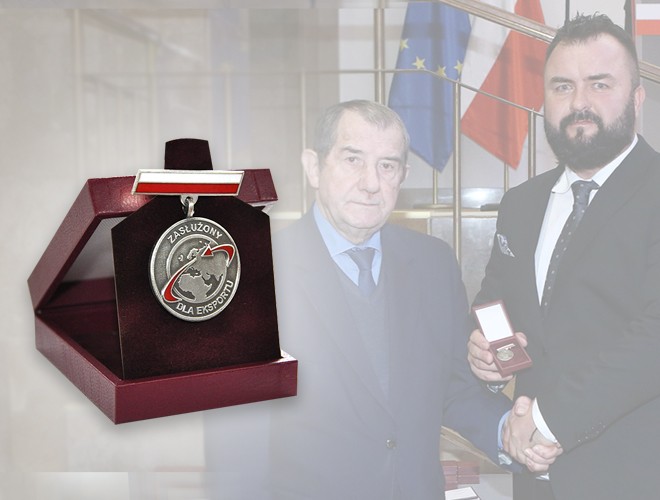 LED-POL takes the 'Distinguished in Export' medal
LED-POL has been awarded the honorary and prestigious 'Distinguished in Export' medal, for outstanding achievements in the field of exports. The medal award ceremony took place during the 17th Polish Exporter Congress in Warsaw, which was held on 5 December 2019.
The medal is awarded by the jury of the National Exporter Association of the Republic of Poland to people and organisations who contribute to the development of Polish exports, as well as protecting the economic interests of entrepreneurs engaged in foreign trade.

"This award serves to confirm that our export activities have been noticed and appreciated," said Dorota Patora, President of the Board at LED-POL. "We consider them a crucial part of our company's development process and make every effort to ensure that our products are available and valued in foreign markets. We focus our export activities on several markets in Central and Southern Europe, such as Czechia, Slovakia and Hungary, as well as Portugal and Croatia," she added.

The 'Distinguished in Export' medal was accepted by Arkadiusz Trzaskalik, Acting Commercial Director of LED-POL in the Czechia, Slovakia and Hungary region, from Mieczysław Twaróg, President of the Polish Exporter Association.